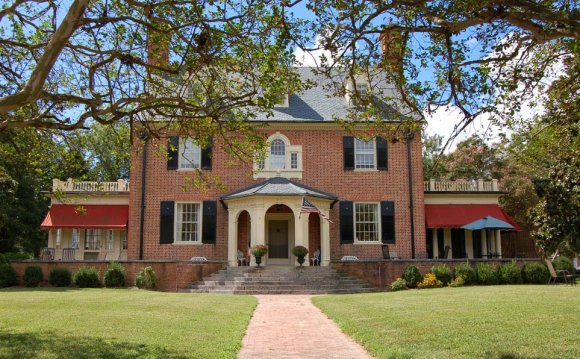 Answers to your Revolutionary War questions

Washington et Rochambeau Print (Society of Cincinnati)
Who was who?
The colonists living in the British North American colonies who rebelled against the authority of the crown were known as patriots, revolutionaries, continentals, colonials, rebels, Yankees, or Whigs. However, those who remained faithful to the Crown were known as loyalists, Royalists, King's Men, or Tories.
British authority and soldiers likewise acquired several monikers throughout the course of the war, and were synonymously referred to as the British, the Crown, Great Britain, lobster backs, and regulars.
Learn more: Key Figures of the American Revolution: The American Patriots | Key Figures of the American Revolution: The British and Loyalists
What were the populations of the two sides?
Great Britain had 8 million residents in 1775, and the 13 rebellious colonies about 2.5 million (of which half a million were slaves).
The largest cities in the colonies were Philadelphia, Pa, (43, 000), New York, N.Y. (25, 000), Boston, MA (16, 000), Charleston, S.C. (12, 000), and Newport, R.I. (11, 000)
The four largest American colonies were Virginia (447, 016), Pennsylvania (240, 057), Massachusetts (235, 308), and Maryland (202, 599).
When was the Revolutionary War fought?
Though preceded by years of unrest and periodic violence, the Revolutionary War began in earnest on April 19, 1775 with the battles of Lexington and Concord. The conflict lasted a total of seven years, with the major American victory at Yorktown, VA in 1781 marking the end of hostilities. The Treaty of Paris was signed two years later, in 1783, thus officially ending the conflict.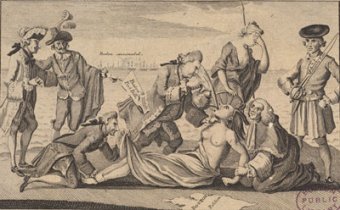 Learn more: Forging a Nation, an Overview of the Revolutionary War
What were some of the conflict's highlights?
June 6, 1775 — The Battle of Bunker (Breed's) Hill, Ma.
October 4, 1777 — The Battle of Germantown, Pa.
March 29, 1780 — The Siege of Charleston, S.C.
Learn more: Revolutionary War Timeline
Where were the battles fought?
General Washington, on horseback, leads his troops into the Battle of Princeton. (Library of Congress)
The majority of the war was fought in New York, New Jersey, and South Carolina, with more than 200 separate skirmishes and battles occurring in each of these three colonies. However, engagements were fought in every one of the original thirteen colonies, with additional military actions taking place in the modern-day states of Tennessee, Arkansas, Indiana, Illinois, Kentucky, Alabama, and Florida.
How much territory did the British control during the war?
Though difficult to quantify with numbers and acreage, there can be little doubt that the British forces occupied geographically and geopolitically important areas throughout the course of the war.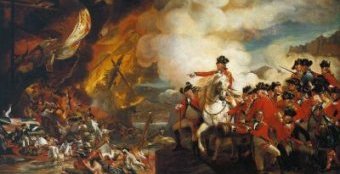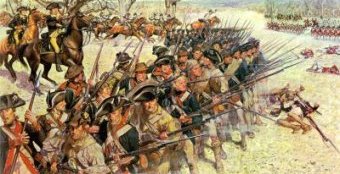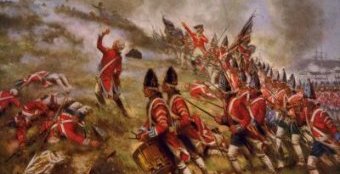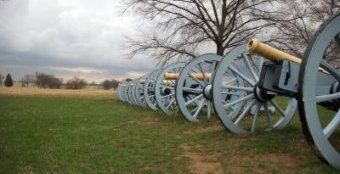 YOU MIGHT ALSO LIKE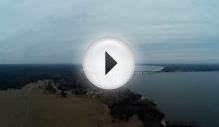 Yorktown Virginia at the Revolutionary War battlefields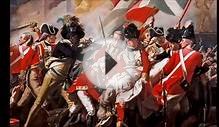 African Americans during the Revolutionary War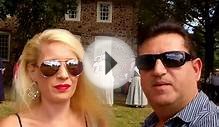 The Revolutionary War
Share this Post